POPCORN TO ROCK 'N' ROLL
LIFE AND DEATH OF A PIRATE ~ BOOK ONE OF TRILOGY
BIOGRAPHY of Reg and Dorothy Calvert, includes singers and musicians. The early years 1946 - 1960.
Written as a novel
Sometimes real life can be stranger than fiction
Reg and Dorothy marry when only 18 and will little money and no home, Reg buys an old bus and converts it into a caravan. They travel south from Huddersfield to Southampton and live in an apple orchard for three years. Reg tries many ways to earn a living, including making popcorn and sweets.
When Reg first hears Bill Haley's Rock Around the Clock, he has a dream. To bring Rock 'n' Roll to England. He finds boys, guitarists, drummers and singers, and trains them how to perform. Soon, Reg is providing the first entertainment for teenagers by running dances along the South of England to the West Country, towards London and up to Warwickshire and the Midlands.
PAPERBACK - £7.50. HARDBACK - £14. Includes free UK postage.
174 pages, includes many photographs.
Also available as Kindle eBook from Amazon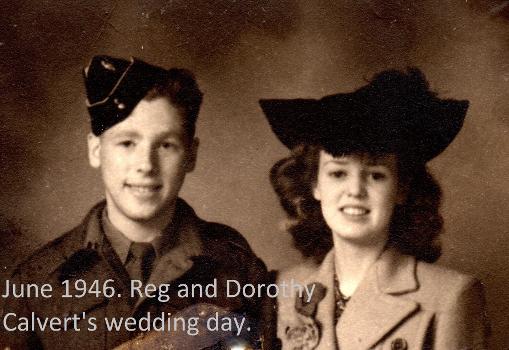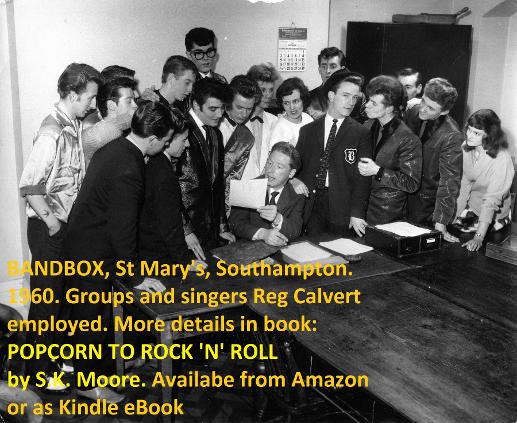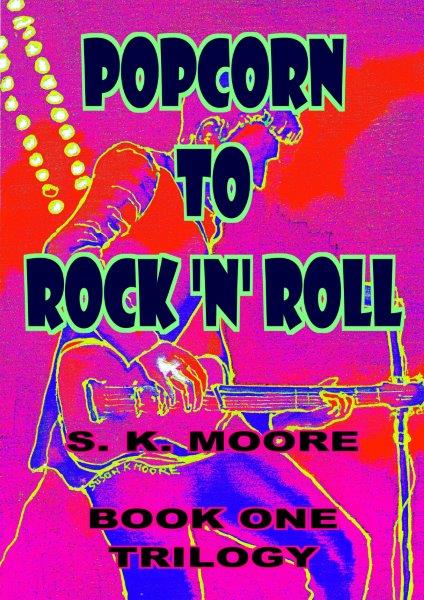 BOOK REVIEWS
EXTRACTS
"Thanks for the book received today. Have just started reading it and can't put it down." .... "Just finished the book. Amazing stuff, warts and all. I thought I was reading a Catherine Cookson at times! You certainly have a talent for writing and now I know what happened pre-Clifton Hall, before I met Reg. Some story. Reg was the most driven man I have ever met. Together Reg and Dorothy formed a most formidable team and were a huge part of British rock 'n' roll history." Johnny Neal
"The style is easy to read, captures the atmosphere and conjures up some vivid scenes. I really enjoyed he book as a piece of writing, as well as for the subject matter. Congratulations on producing such a readable and well-informed account of a significant era in the history of popular music." Ruth Whittle (Australia)
"I really enjoyed it. I though it started off as a really charming read when Reg and Dorothy met and their courtship. Then it all came back to earth as they struggled with their early married life. .... I was fascinated by how Reg built up his rock 'n' roll empire and I'm really looking forward to reading the next part of the trilogy." Bob
"The story of one man's fight against the establishment! I couldn't put it down. (A great read). Joan said "Will you turn out that bedroom light." Colin Dale
"What a story of love, enterprise and perseverance! Can't wait for the next episode." Fiona Holland
"I read the book in one sitting. It was so interesting to learn about Reg and Dorothy's history before we met. Reg was an original and the world needs more Reg Calvert's in all walks of life. Can't wait for part two." Mike Banks
"It was very moving for me to read about 'Uncle' Reg and his lovely family, and my parent's role in this era of great artists and musicians." Terry Scott Jr.